The popular rock of the 1960's brought something very special to the music scene a decade or so later. Power pop is a genre and title given to bands that incorporate their influences from these 1960's bands with hooky melodies, tight riffs and arrangements, and listenable vocals. The sound these bands chased were those of a clean rock sound which often (but not always) included synthesizers as well as standard electric rock instruments. The music is mostly feel-good and direct, but each band adds its own special flair to the aforementioned formula. This by no means is a complete list, but rather an A-Z of notable, obscure, and/or overlooked powerful and "popular" sounding rock bands.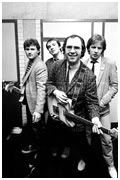 Any Trouble - (Manchester, England) Stiff Records band featuring friend of Fairport Convention's Richard Thompson, Clive Gregson. Gregson's voice has a striking resemblance to Elvis Costello at times. Runner up: Artful Dodger.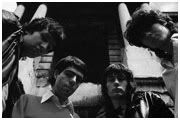 The Barracudas – (London, England) UK based surf / garage / power punk with amazing hooks and feel good jams. Runners up: Big Star, The Boys.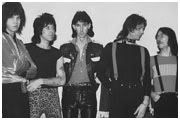 The Cars – (Boston, MA) One of the most successful power pop acts from the states during the late 70's and well into the 80's. Runner up: Cheap Trick.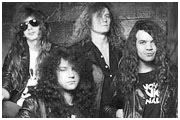 Dirty Looks – (Staten Island, NY) Bad ass heavy pop period.
Eddie and the Hot Rods – (Essex, England) Sometimes called punk, new wave, and even pub-rock, this powerful and fast R&B influenced group laid the foundation for many rebellious punk acts of their future.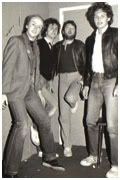 The Fans - (Bristol, England) Quirky bass lines, catchy vocals, dangerous leads. Runners up: The Flashcubes, Flamin' Groovies.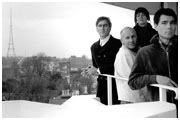 The Go-Betweens - (Brisbane, Australia) Considered more of an indie band and a jangle-pop band (jangle-pop drawing major influences from power-pop) The Go-Betweens are more of a subsidiary of the power pop category but good enough to deserve a spot here.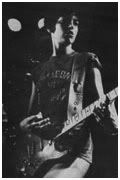 Holly and the Italians - (Los Angeles, CA) Girl fronted pop with attitude, Holly and the Italians was once an opening act for Blondie.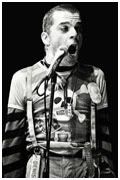 Ian Drury and The Blockheads - (Upminster, England ) A jazz and funk influenced pop that started in bars and ended up everywhere. Another Stiff records favorite as well.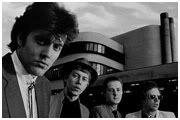 The Jags -(Yorkshire, England) They remind me of Elvis Costello meets The Bomp! Power pop band 20/20.
The Knack - (Los Angeles, CA) Retro pop with a drum sound in "My Sharona" that some drummers claim is the best recorded pop drum sound of the 1970's.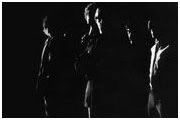 The Last - (Los Angeles, CA) Very good dark, garagey, surfy, folky, psychedelia debuted on Bomp!
Material Issue - (Chicago, Il) Retro paisley indie just barely made the list, as their career began in the late 80's.Runner up: The Mice, Marvelous Darlings.
The Nerves - (Los Angeles, CA) Amazing west coast group responsible not only for influencing pop bands in their time, but for continuing to fuel the power pop revival of the early 2000's. Runners up: Nikki and the Corvettes.
The Only Ones -(London, England) One of my personal favorites of all time, these guys lock in the feeling and there's never a question about what is on their minds.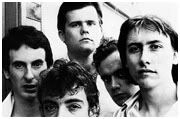 Pointed Sticks - (Vancouver, Canada) Power pop who fit in with the thriving punk and new wave scene in British Columbia at the close of the seventies Runner up: The Plimsouls.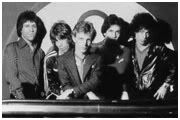 The Quick - (London, England) Power pop that moved to the new wave and dance scene at the start of the 80's.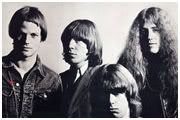 The Real Kids – (Boston, MA) Big, raw power-rock with exciting vocals and guitar work. Get into them. Runner up: The Rubinoos, Red Rockers, Redd Kross, Romantics.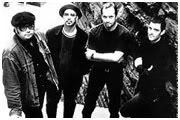 The Smithereens - (Cartaret, NJ) These Jersey power rockers went from basement shows to movie soundtracks and more in a very short period of time. Runners up: Stiv Bators (solo), Shoes.
Teenage Head - (Ontario Canada) Very Popular and listenable pop from Canada. Sometimes referred to as the "Canadian Ramones".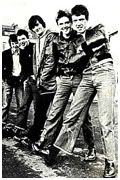 The Undertones – (Derry, Ireland) Often classified as punk or early pop punk, The Undertones took the power pop sound and added a rough and exciting edge.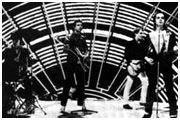 Vapors - (Guildford, Surrey, England) Most know these guys for "Turning Japanese", but I assure you that the rest of their catalog will make you forget that hypnotic hit.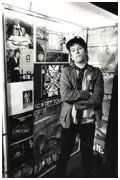 Wreckless Eric – (Newhaven, East Essex, England) Best known for his phenomenal Stiff Records single: "(I'd Go The) Whole Wide World", single, Wreckless Eric demonstrated regularly that he truly was and is "a mess".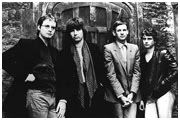 XTC – (Swindon, England) Amazingly diverse and well-rounded pop band, XTC's powerful pop found a comfortable home somewhere right between New Wave and Art Rock.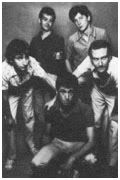 The Yachts – (Liverpool, England) Talented band with cheesy organ sound and silly lyrics that turns most listeners away.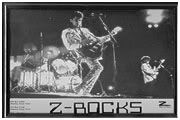 Z
-Rocks – (Houston, Texas)

Great new wave era power pop who were lucky enough to tour the states with huge acts like Duran Duran and U2.