"And by the way, lately you've been listening to the worst music I've ever heard". This is one of the final bits of dialog an ex girlfriend hit me with before our break up. I was listening to "You Painted Your Teeth" off of a record called

Telegraph Melts

By a man named Jandek. He and a woman are heard wailing "you painted your teeth, don't paint your teeth" while sloppy nonsensical drums blare and discordant guitars are strummed haphazardly. As it turns out, most everything the man and his band plays follows this messy anti-formula, and with 52 releases there's plenty to go around.

Considered an "Outsider Musician" (joining a category shared by Daniel Johnston and the late Wesley Willis to name a few), Jandek has been releasing these mysterious records since the late 70's. Originally dubbed "The Units"( No relation to the late 70's – early 80's San Francisco Synth punk band "The Units"), Jandek (who is more commonly referred to as the man and the project rather than the project as a whole), has been operating a record label called Corwood Industries out of Houston Texas the entire time.

Some say his real name is Sterling Richard Smith, and he's about 64 years old now. How true that is, I do not know. Super-fans have researched his business license for Corwood Industries and sure enough, Sterling Richard Smith is on the bill. There is a shroud of mystery that cloaks Jandek's music. Some say that his low profile is an intentional statement on the purity of faceless music as previously demonstrated by bands such as The Residents. Some interpret his image as a real and honest result of being a passionate yet reclusive musician. Jandek rarely interviews, has rarely been photographed until recently, and keeps out of the mainstream media for the most part.

In 2004, Jandek began playing live. Many thought it was a hoax until they saw him in the flesh and realized that the event was an undeniable truth. He hasn't stopped playing yet and is even rumored to be playing in Portugal tomorrow, January 10th 2009.

I have managed to obtain several of his scarce vinyl releases. I have about twenty of them, most of which are still sealed. The few that I have that are opened and listenable give me enough of a peek into this man's brain to last a lifetime. Take a look at the album covers, the red haired man is Jandek himself; a truly marvelous concept.

"Jandek's not pretentious, but only pretentious people like his music". – Kurt Cobain,

Spin

magazine 1993.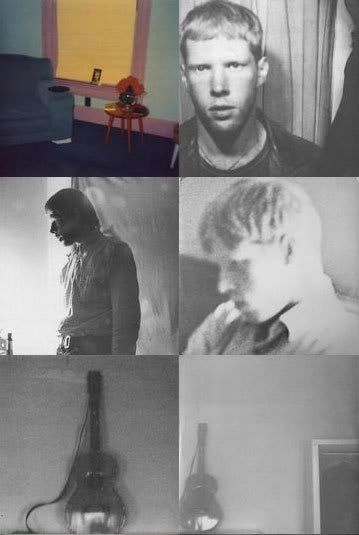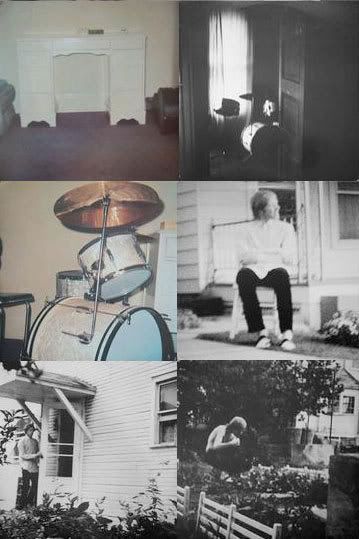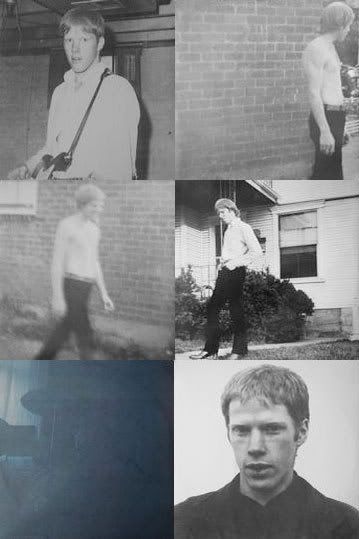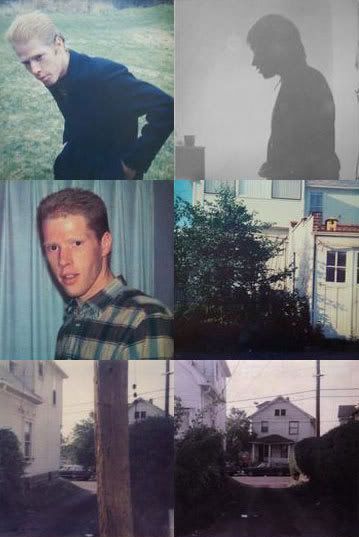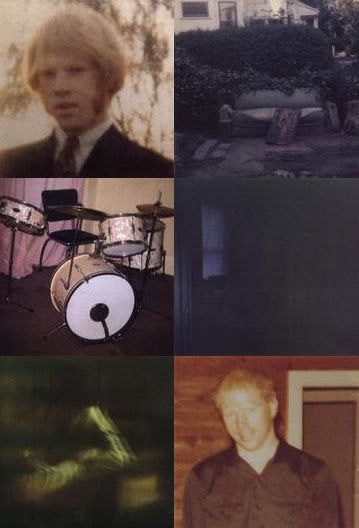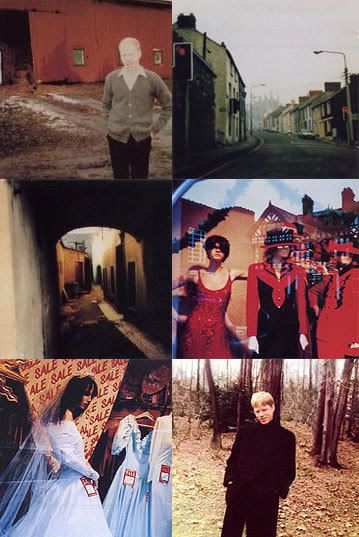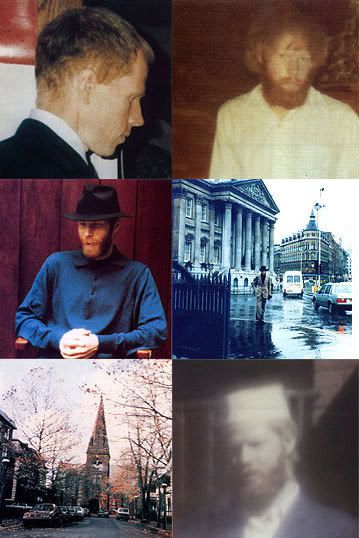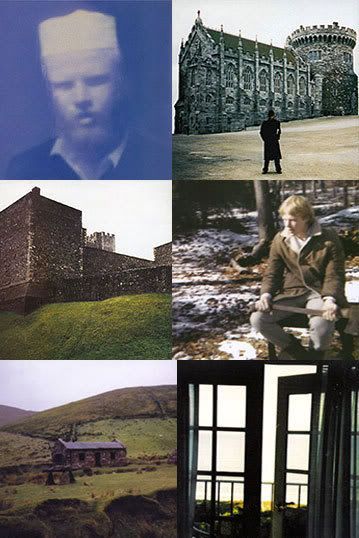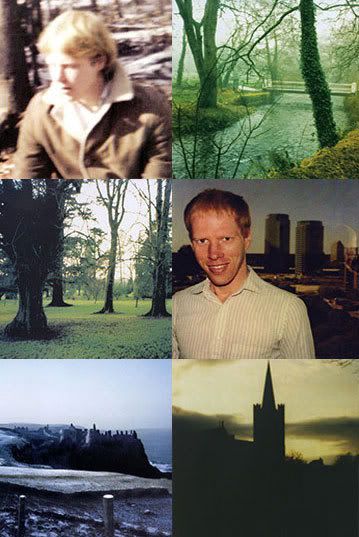 Every Single Release is still in print today on Corwood Industries (on CD only) with the exception of Ready For The House which is available on JackPot Records. All other vinyl realeases are out of print. When ordering direct from Corwood, make sure you go all out and take advantage of the 50% off deal when buying twenty (20) or more CDs. That's twenty CDs for $80.00. The shipping is on Jandek too! Pretty Righteous.



Discography:



0739: Ready for the House (1978)
0740: Six and Six (1981)
0741: Later On (1981)
0742: Chair Beside a Window (1982)
0743: Living in a Moon So Blue (1982)
0744: Staring at the Cellophane (1982)
0745: Your Turn to Fall (1983)
0746: The Rocks Crumble (1983)
0747: Interstellar Discussion (1984)
0748: Nine-Thirty (1985)
0749: Foreign Keys (1985)
0750: Telegraph Melts (1986)
0751: Follow Your Footsteps (1986)
0752: Modern Dances (1987)
0753: Blue Corpse (1987)
0754: You Walk Alone (1988)
0755: On the Way (1988)
0756: The Living End (1989)
0757: Somebody in the Snow (1990)
0758: One Foot in the North (1991)
0759: Lost Cause (1992)
0760: Twelfth Apostle (1993)
0761: Graven Image (1994)
0762: Glad to Get Away (1994)
0763: White Box Requiem (1996)
0764: I Woke Up (1997)
0765: New Town (1998)
0766: The Beginning (1999)
0767: Put My Dream on This Planet (2000)
0768: This Narrow Road (2001)
0769: Worthless Recluse (2001)
0770: I Threw You Away (2002)
0771: The Humility of Pain (2002)
0772: The Place (2003)
0773: The Gone Wait (2003)
0774: Shadow of Leaves (2004)
0775: The End of It All (2004)
0776: The Door Behind (2004)
0777: A Kingdom He Likes (2004)
0778: When I Took That Train (2005)
0780: Raining Down Diamonds (2005)
0781: Khartoum (2005)
0782: Khartoum Variations (2006)
0784: What Else Does the Time Mean (2006)
0787: The Ruins of Adventure (2006)
0790: The Myth of Blue Icicles (2008)


Live:


0779: Glasgow Sunday (2005)
0783: Newcastle Sunday (2006)
0785: Glasgow Monday (2006)
0786: Austin Sunday (2006)
0788: Manhattan Tuesday (2007)
0789: Brooklyn Wednesday (2007)
0791: Glasgow Friday (2008)
0792: Glasgow Sunday 2005 (2008)